About Me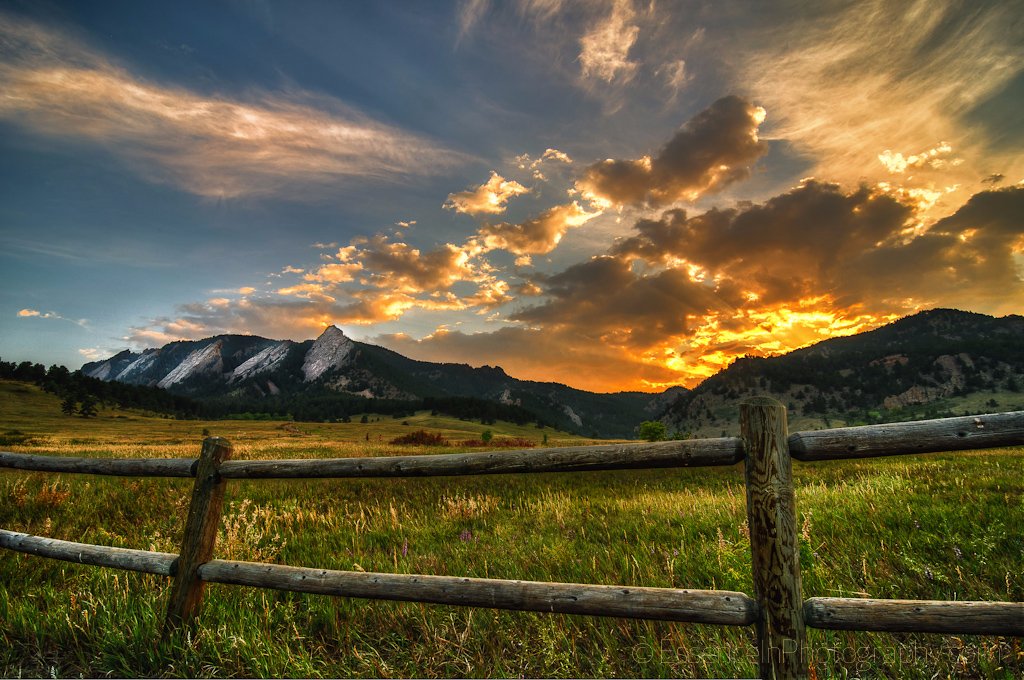 The start of a hobby business...
I consider myself extremely fortunate to have been born and raised in southern California and to have lived in both Colorado and New York for long periods of time. As a result, I have an equal love of the ocean and the California beach culture as I do for the laid-back Colorado lifestyle, the natural beauty of the Rockies and the incomparable energy and "center-of-the-universe" feeling that only New York can offer.

After much soul-searching, and a strong desire not to use a snow shovel again, I now find myself having come home to Southern California after 25 years, pulled back by the siren song of the Pacific Ocean.

I've always been a westerner at heart, and look forward to settling in for the long-term along the beaches of Orange County, but I feel a powerful and significant attachment to New York as it is where I got married and started a family. And a wonderful family it is.

Photography has been both a hobby and a passion for over 30 years, but when our daughter was born I took everything to a new level as I wanted to teach myself how to more creatively capture the special moments in her life. In doing so, I've learned just how powerful the camera is as a tool - its ability to harness the sheer importance of light, the intricacies of exposure, the balance of focus and depth and the vast variety of color and subject.

I find that creating beautiful images of and for others is even more rewarding than shooting for myself. I take enormous pleasure in freezing a magical instant...or the hidden moments that tell a story of love, life and family. I hope to capture in your family what I most want to see in my own, moments exposed in time that become cherished memories of tomorrow.

-Ken Bachrach


Services




KEN BACHRACH PHOTOGRAPHY
Southern California
(Santa Barbara to San Diego)
*Available for travel engagements

Lifestyle, Family and Urban/City Life Portraits
Headshots
Holiday Cards
Childrens Portraits
EngagementPhotos
Graduations/High School Seniors
Maternity / Newborns
Special Occasions / Private Events

It may be a subtle gesture, the flicker of a glance, the tilt of a head, the poetic body language of people in love—with life, with each other, with a child. Just as you cannot fake an emotion, you cannot stage such moments.

As an alternative to portraits taken in a studio, I prefer to shoot in a contemporary approach that looks and feels authentic. We accomplish this by shooting on location - a favorite beach, park, neighborhood or in your own home.

When booking your session we will discuss the details - the feel you want for your photos (photojournalistic, formal, traditional, relaxed), what to wear, etc. All of these details will help us work together to get the best end result.

Sessions are never rushed and usually last 2-3 hours. I suggest sessions in the early morning hours or just before sunset, if possible. Light is much softer in the morning and late afternoon and is often more dramatic at sunset, which results in a more vivid and eye-catching image.

One of the most enjoyable aspects of taking pictures is getting to know people and having fun. If there is a lighthearted atmosphere, I find that true personalities shine throughand even those with the most amount of photographic knowledge won't necessarily be successful without the true ability to connect with people.

The rewards for me are the relationships I develop with my clients and the knowledge that these images will help retell the story of their lives.

My overall goal is to provide high-quality digital images in a fun environment at reasonable rates.

ARCHITECTURAL / REAL ESTATE IMAGES
In addition to portrait and family-oriented photography, I will soon branch out into Architectural and Real Estate photography with goals to market services to a wide range of corporate clients, architects, building contractors, interior designers, real estate brokers and ad agencies.

Look for more information in July 2012


Pricing

PORTRAITURE SESSION
Typically, sessions start at $200 for the first 2 hours
($75 for each additional hour)
· I will shoot approximately 300-400 frames
· You receive CD containing the best images
· Photoshop services & DVD Slideshows also available
* Hair and makeup by professionals is available upon request
for an additional fee.
"A DAY IN THE LIFE"
$500
We will spend a few hours together. Whether it's a trip to the beach, a day at the park, or a lazy day in your own home, we will have fun and capture natural images of your family, doing the things you love.
"EVENTS"
Starting at $300
REAL ESTATE / ARCHITECTURAL IMAGES
(Photographed with High Resolution Canon Digital Camera)
INCLUDED WITH EACH SHOOT:
1) Travel Time (up to thirty (30) miles)
2) Two (2) Hours On Site
3) One (1) DVD with High Resolution Color Images for print media, Internet-Ready Color Images for website use
4) Images are edited with photo enhacing software
5) Thumnails of each image
HOMES LESS THAN 2,999 sf
$150
12 Images (2 Exterior and 10 Interior Images)
HOMES BETWEEN 3,000-3,999 sf
$175
HOMES BETWEEN 4,000-4,999 sf
$200
HOMES LARGER THAN 5,000 sf
Call for quote

FOR COMPREHENSIVE INFORMATION, PLEASE CONTACT ME.